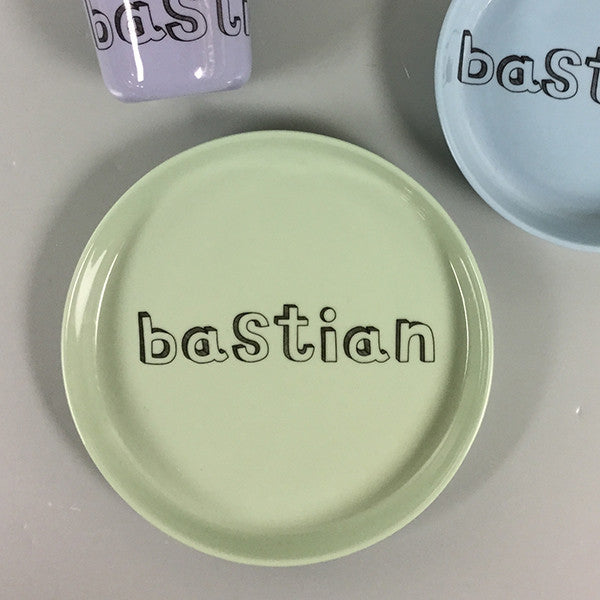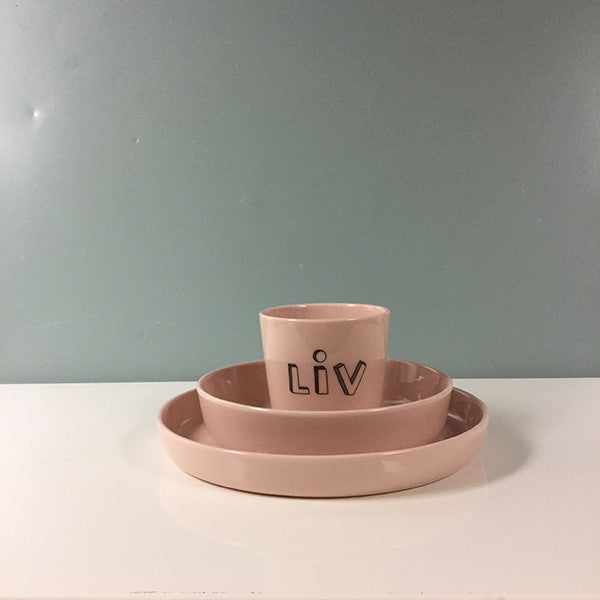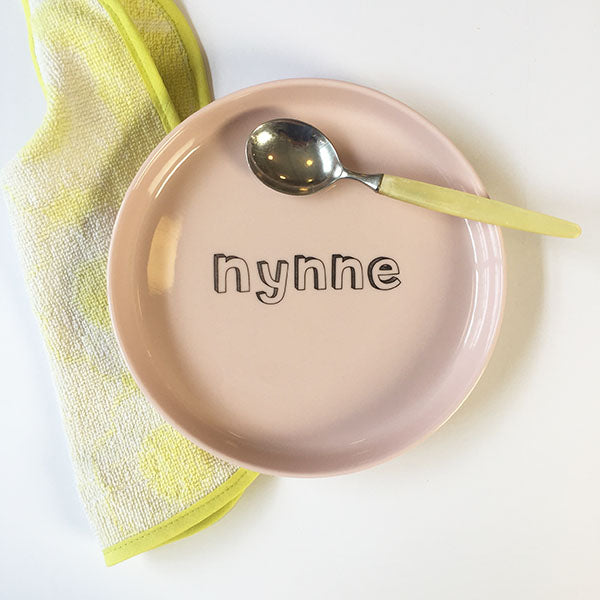 €32.00
€0.00
Plate with "family" letters
You can have your own personal plate made with your child´s name on.
The price is  32 € for a plate with one name.
If you have two names it is 5 €  for every extra name / word.
Perfect for your kid, your nephew or your best friends baby.
The names come with "family" letters. They always come with the small letters on the childrens porcelain. If you have other preferences to the text, please contact us.
We can normally only fit 1-2 names on the plate, depending on the names length.

It takes between 2-10 days to produce the porcelain. Call us if you are in a hurry!
The plates can go in the dishwasher
Material : porcelain
Color : mint, light blue, light pink and white
Text : black 
Size : diameter 20 cm. height 2,5 cm