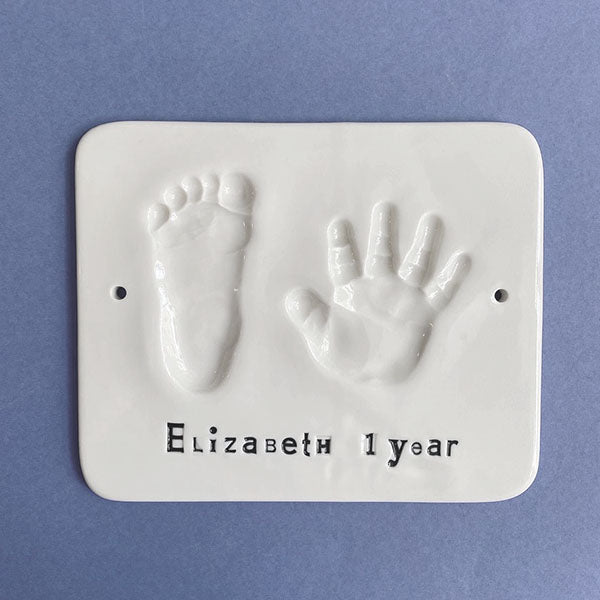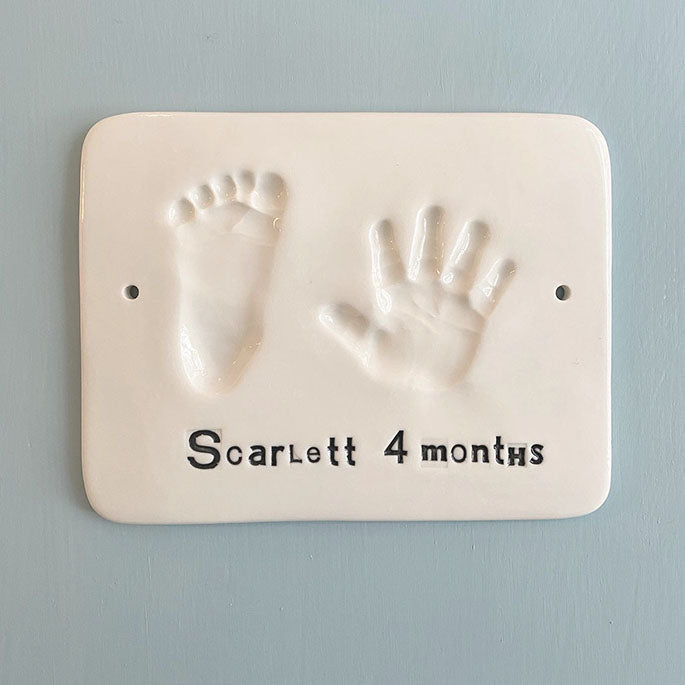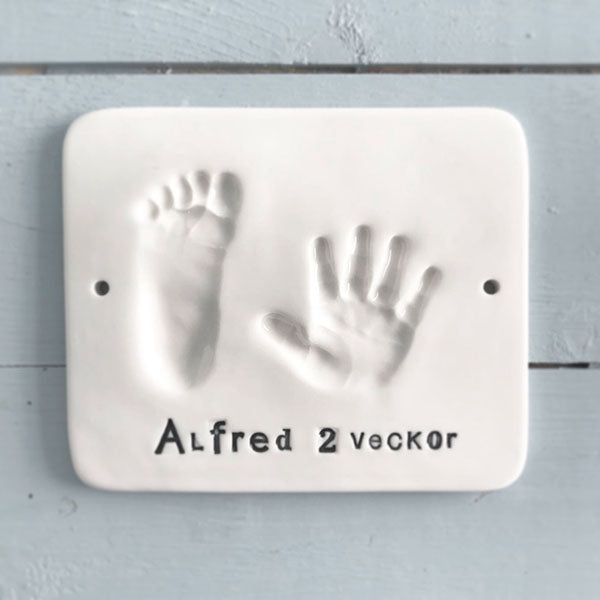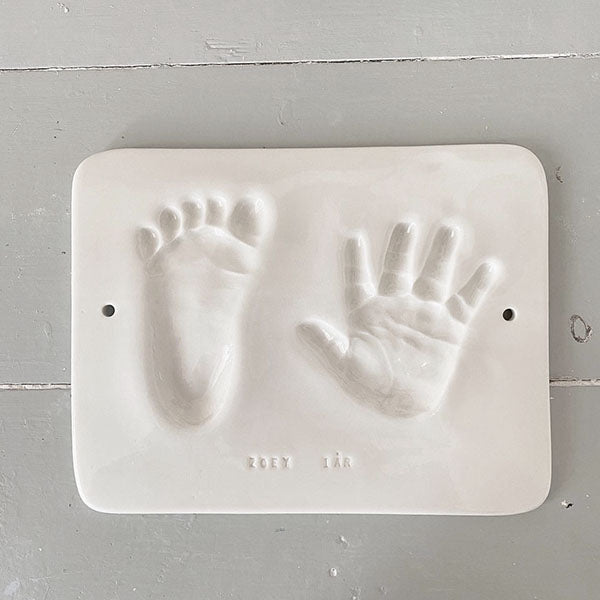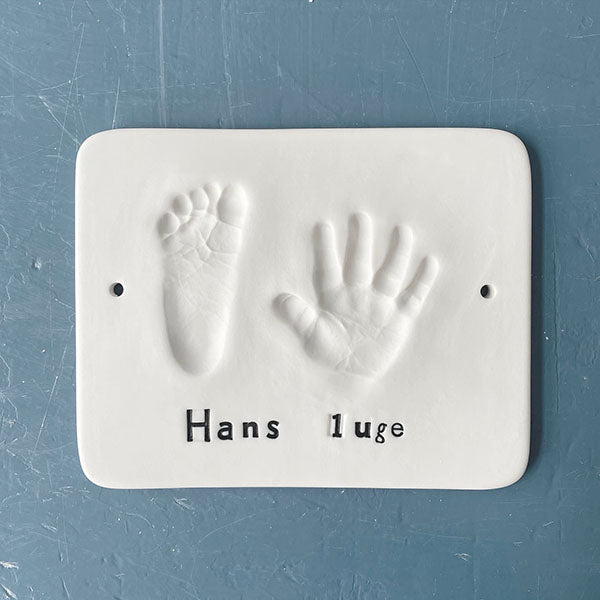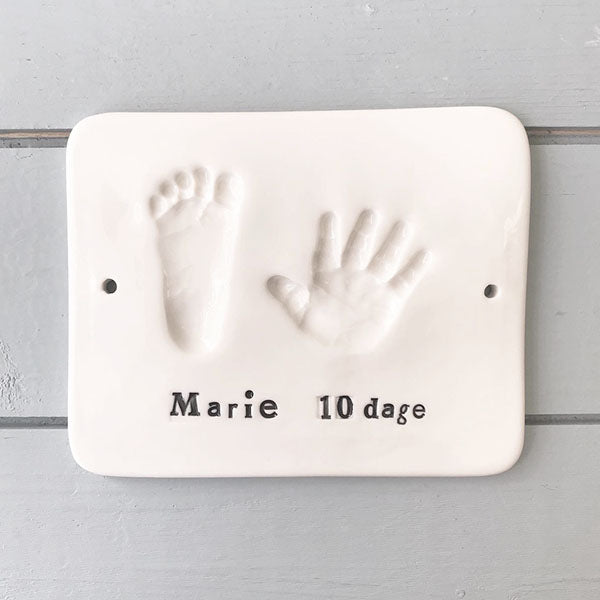 €150.00
€0.00
Babyprint - hand & foot
We make babyprints in our workshop every week.  
Mostly fridays and saturdays - check the schedule.
We can send you a giftcard for babyprint, but you have to be there with your baby or child to have it made.  It only takes about 15 minutes to make it, but the rest of the process takes up to 12 weeks.
(It must dry slowly, and it has to be fired two times before it is done)
 
I can make the hand & footprint from 0 - 12 months

See more here :  handprints and here :  hand & foot prints
Material : porcelain or stoneware
Size : depends on the childs age
Shape and glaze details will be decided, when you have it made in the shop.
- you can choose between glazed og not glazed.